Why Choose Oracle Hearing?
Oracle Hearing is owned and operated by Shantanu & Minoti. We set up our family based, private practice in 2015, and have been providing quality hearing services to our local community for 6+ years. Prior to this, from 2002 to 2015, Minoti provided similar services trading as Oracle Hearing Centre.
We currently run two clinics, which are based in Upper Hutt and Carterton, South Wairarapa.
Providing expertise in all parts of hearing. We provide considerable experience across all aspects of our service; including your initial assessment, on-site diagnosis, and our customised hearing solutions.
Committed to providing a quality service. We know how important 'hearing' is for all our clients. That's why we take the time to provide an exceptional level of service to ensure your hearing can be supported optimally. In our modern world, effectively using the latest in hearing technology, can provide amazing results for many different hearing issues. We are truly proud of our business…and the results that our clients get.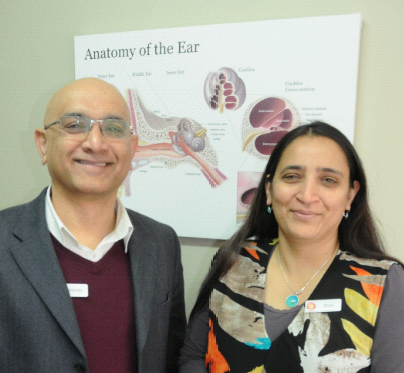 Providing personalised care across all aspects of our service.
Delivering the full range of services, from hearing protection products, ear wax removal, through to full comprehensive hearing tests, and custom fitted hearing aids.
7 Key Reasons to use our services…
We are a small family-based business providing the upmost in expertise and care.
We truly understand the importance of having quality hearing, and how it impacts on all aspects of your life including your personal, professional, and your workplace relationships.
Our aim is to provide a friendly and caring practice, that offers excellent service at reasonable prices.
We take the time to listen, understand your concerns, and tailor our service to meet your specific requirements.
We take great pride in providing our broad range of modern hearing products and services.
We offer a range of hearing aids, price points, and styles with different levels of technology. Our range of hearing aids extend from budget through to premium.
With our extensive years in practice, we are very proud of the results we have obtained for our clients.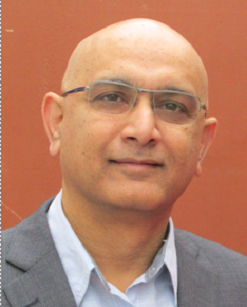 Shantanu Kirtikar | Owner
MNZAS CCC
M Aud. with Distinction
Shantanu has a Master of Audiology with Distinction from the University of Canterbury and is a full member of the New Zealand Audiological Society.
Shantanu is an experienced clinician, who strives to get the very best results for his clients. He is willing to take the time to ensure that his clients get attention and care in addressing their hearing difficulties.
Apart from Audiology, Shantanu enjoys architecture, archery and creative arts including creative writing and art.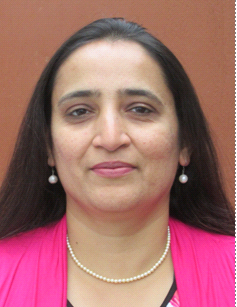 Minoti Kirtikar | Owner
NZAS Audiometrist, MANZAI
B Sc (Audiology & Speech therapy) M.A. (Linguistics) TAFE (HDP&E)
Minoti has a Bachelor's Degree in Audiology and Speech Therapy along with a Diploma of Hearing Device Prescription and Evaluation from TAFE, NSW, Australia. She also has a Master's Degree in Linguistics.
She has over 26 years of experience in Audiology including 14 years of experience in New Zealand. She is an Audiometrist, a Member of New Zealand Audiological Society, and a Member of the Association of New Zealand Audiology Inc. She is a caring and experienced clinician.
Apart from Audiology, Minoti enjoys going to the gym and going for walks.