Key Features of Modern Hearing Aids
Modern digital hearing aids have some great features to assist you with your hearing
New 'Fully Rechargeable' Batteries
Hearing aids are now available with fully rechargeable batteries. This means that you will not have to change the small batteries at a regular level of frequency.
With a rechargeable hearing aid, the battery life is 5 – 6 years.
A full charge takes just 3 hours, providing 24 hours of use.
A quick charge of 30 minutes provides 4 hours of use.
A rechargeable hearing aid sits on a 'charging station'.
Note: All time references stated here are 'approximate' time references, regarding battery life, charge times and hours of use.
Reduced Background Noise
The latest hearing aids have advanced noise management systems and improvements to reduce the effects of background noise This enables you to hear better in 'complex listening environments', including noisy places like cafes and restaurants.
Smartphone Apps and Bluetooth Compatibility
Some hearing aids can be connected to smartphones. With this feature, your phone conversations can be heard through your hearing aids, and the apps on the phone provide controls for the hearing aid/s.
Key Features:
Easy to adjust the volume level from your smartphone.
Reduces unwanted background noise.
Improved level of hearing
"You don't know what you have lost until you get it back"
Reduced Whistling
Modern hearing aids have excellent 'feedback cancellation' systems. On older style hearing aids, feedback and whistling / wind noise used to occur when people or objects got too close to the wearer.
Testimonial from Brett
New custom fitted, fully 'rechargeable' hearing aids, with new improved technology, makes such a difference
"I recently purchased my new set of hearing aids, and I decided to invest in the latest, premium level of hearing aids. I have been a long-time wearer of hearing aids (for 20 years), as my hearing disability showed up in my mid-40s.
With this latest level of hearing aids, being the 'receiver in the ear' type, I also had to get a custom mould made, due to the shape of my particular ear canal. Minoti throughout the process guided me on my hearing aid options, and took the time to ensure my new custom fitted mould worked exactly for my specific requirements.
I have been seeing Minoti for the last 20 years and I have found her very easy to deal with. She is sensitive to the problems I have, and has helped ensure that I have well fitted hearing aids to address my specific issues. She is very approachable, friendly, and I wouldn't go to anyone else.
What I have really appreciated with this new level of technology, is that it comes with smartphone Bluetooth compatibility. This has really made a massive difference for me. Being able to control the volume on your mobile phone has been a real plus. Getting this level of technology has really made such a difference to my life."
Brett | Age 66
Long-term user of hearing aids, who recently invested in the newest level of technology; with fully rechargeable hearing aids, and Bluetooth compatibility.
New fully rechargeable hearing aids, custom fitted.
Ask about our free 6-week trial of hearing aids. (Conditions apply).
New technology options with Bluetooth compatibility.
We can help you access funding from various agencies.
Free 6-Week trial of hearing aids
We offer a six-week no-obligation free hearing aid trial (some conditions apply), so that you can experience the benefit these devices can provide and decide if the hearing aids meet your needs and expectations.
With this offer, you will be required to pay the full price of the hearing aids on the day of the fitting; then you get to use and try them in the 6-week trial period. If you then choose to return them, we will give you a full refund for the cost of the hearing aids. Note: If a custom mould has been made for a BTE, we are unable to refund that amount.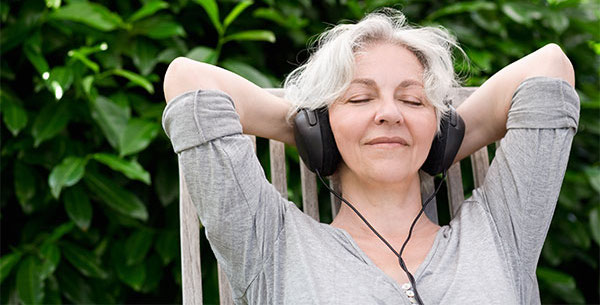 Book Now | Your free 30 minute hearing check